Movie Review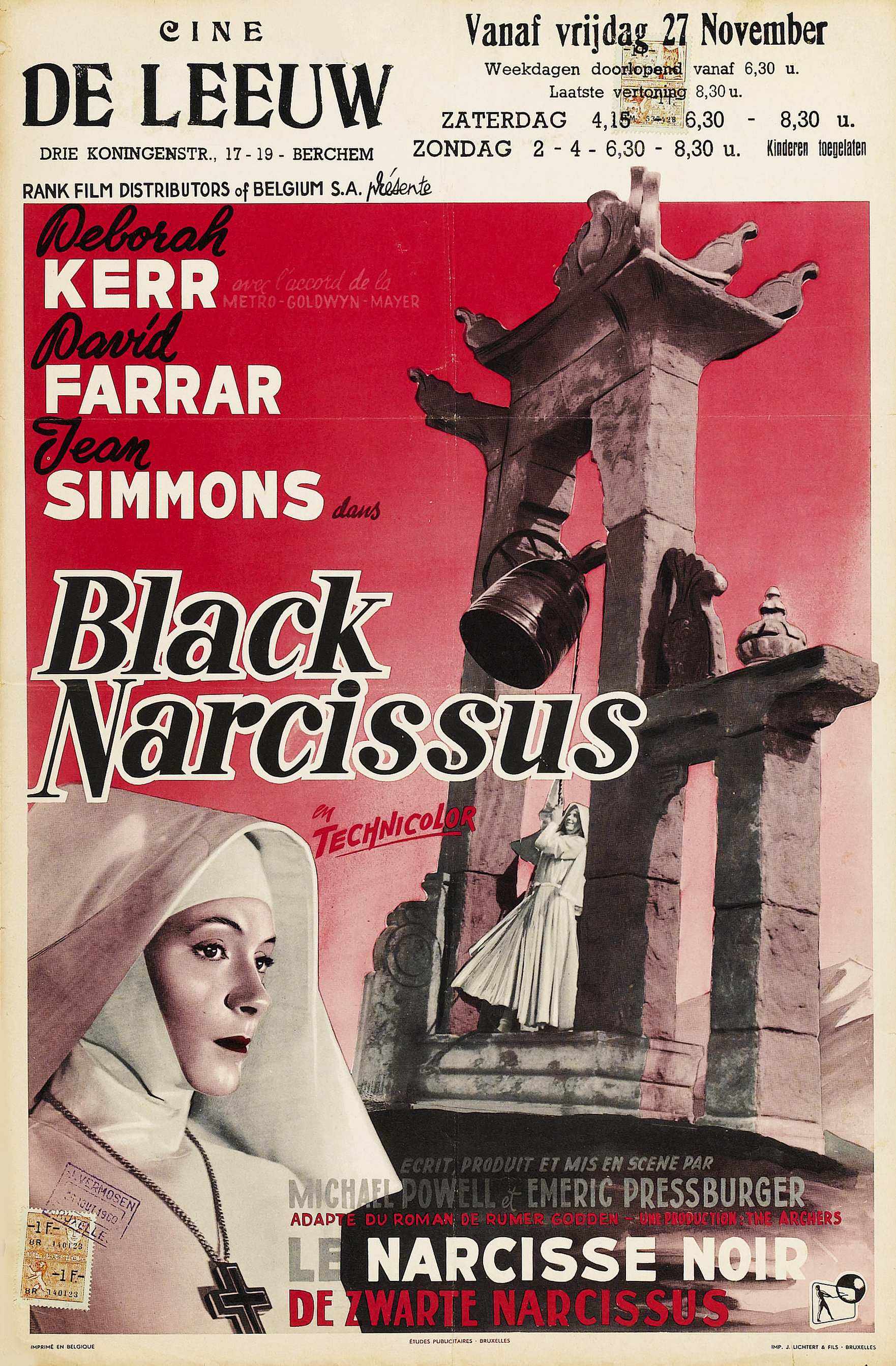 Figure 1: The Poster
Black Narcissus 1947 was directed by Michael Powell and Emetic
Pressburger along with the film is about a group of five Anglican nuns who was sent to open a convent for the education and a hospital in the palace of Mopu. This movie is based on a novel by Rumer Godden that explores the troubles by a Catholic mission Indian Himalayas.
The lighting at the beginning of the movie shows natural lighting together with a peaceful atmosphere, however as the film continues lighting get more climactic and brings more depth into the scenes. Figure 2 demonstrates a dramatic scene when nuns is doubting her vocation. The vibrant colours used in the background matte painting contrast against her white habit.

The use of red is feverish. ( Ebert 2010)
Figure 2
"Years later, Scorsese hired Powell, whose films he hugely admired, as a consultant, and he asked him about that shot. "I didn't simply cut to a closeup," Powell said. "I had her stand up in shock, from below frame, and then I edited the shot to begin the moment she arrived in frame. So you sensed that alarmed movement." (Ebert 2007). Powell went on to advise Scorsese to flim raging bull in black and white.
"I found this film interesting because of the subject matter but the film looks old fashioned now.
However, Thomas Pryor writing for the new York times when the film was released called Black Narcissus an artistic accomplishment of no small proportions."
( Pryor14.8.47)
Bibliography
:
Ebert, R. (2007) Deborah Kerr: In memory | interviews. Available at: http://www.rogerebert.com/interviews/deborah-kerr-in-memory (Accessed: 6 December 2015).
Ebert, R. (2010) 'Black Narcissus,' which electrified Scorsese | far Flungers. Available at: http://www.rogerebert.com/far-flung-correspondents/black-narcissus-which-electrified-scorsese (Accessed: 6 December 2015).
Pryor T. (14.8.47) 'Black Narcissus New York Times Review
http://www.nytimes.com/movie/reviewres=EE05E7DF173CE261BC4C52DFBE66838C659EDE
(Accessed: 9 December 2015)
QUOTES COLLECTIONS (2015) Available at: http://www.spiritualityandpractice.com/films/reviews/view/20119 (Accessed: 5 December 2015).
Illustrations:
Figure 1: The Poster